Power Electronics R&D
Converdan's engineers are masters of all disciplines in power electronics product development. We hand-pick the best talent in the field and help our staff continuously to grow their abilities in an atmosphere that's as much like as university campus as a busy company ever can be. Our team's competencies cover every type of power electronics technology ranging from 1 watt switch mode powers supplies and motor controllers to high power uninterruptible power supplies and inverters in the megawatt range.
Getting products right at the design phase is critical. Once a product has been put into production, no more than 5-10 % of the cost base can be changed. Power electronics design is tricky, with many pitfalls for generalist electronics engineers and even brilliant engineers whose specialty is elsewhere. Countless product launches have been delayed by having to re-think design decisions about power, not to mention product recalls and product liability. Our highly experienced team can cut your project's time to market and reduce your business risks when you take advantage of our passion for power electronics.
Reliable Power Electronics Hardware
Converdan engineers are highly experienced in the design, qualification and testing of virtually any type of power electronics product, ranging from low power switch mode power supplies (SMPS) to high power UPS and inverter designs well into the MW range.
Therefore we can select the most appropriate circuit topologies; specify key passive components along with semiconductor type and technology selection through to thermal management techniques. Furthermore we make sure that everything fits perfectly with your needs and requirements.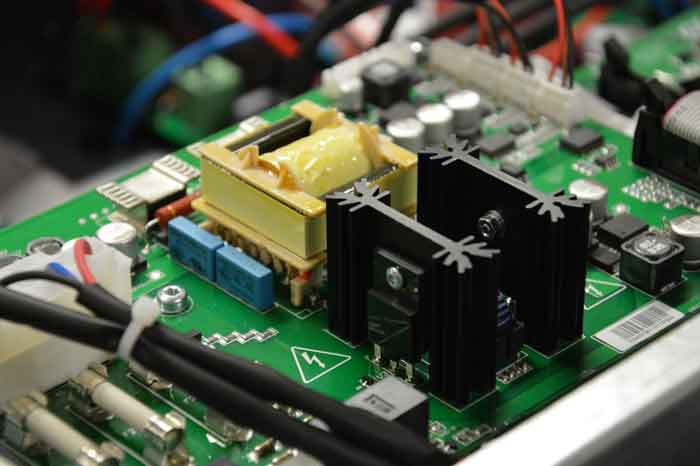 Intelligent Converter Control Systems
High-performance control is a key element in most converter systems. Over ther years digital signal processor (DSP) techniques have emerged as a cost-effective solution to inverter control.
Powerful 16-bit and 32-bit DSPs in fixed or floating point modes often incorporate all the necessary circuitry required by power electronics applications such as: PWM channels, A/D converters, CAN interfaces, internal and/or external memory, serial ports, event timers, and encoder interfaces.
Digital Signal Processor (DSPs)
We often prefer to use Microchip dsPIC controllers for low complexity designs and the broad range of Texas Instruments DSPs for more demanding applications.

Modelling and simulation
We have many years of experience in modelling and simulating with passive components, motors/generators, power electronics devices and their associated control systems.
We prefer to use PLECS® for this purpose, because of its capabilities with multi domain simulation and integrating C-script and processor-in-the-loop capabilities into the simulation.
Simulating using the actual C-files for the SW implementation, makes the simulation results correlate extremely well with real life measurements, which allows us to quickly evaluate all aspects of a complete converter system and tune its behaviour at an early stage in the design.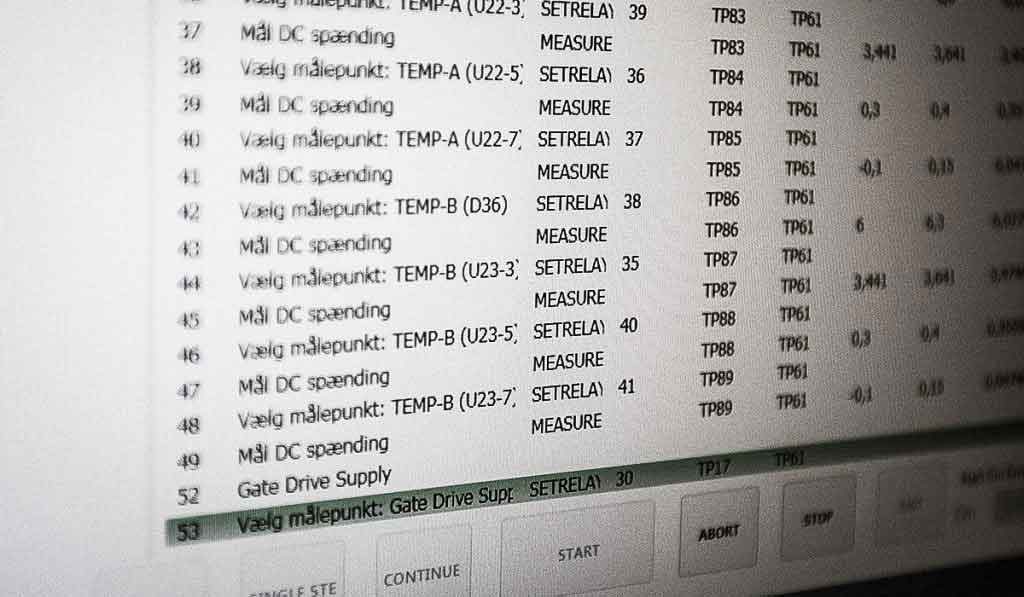 Embedded Software
We are passionate about developing embedded software for power electronics applications – and have many years of experience doing so. Embedded software is one of the cornerstones of today's innovative converter solutions with their high demands for functionality, quality and easy maintenance and update it in the field. As the Internet of Things (IoT) begins to influence all technical disciplines, Converdan foresees a big future for IoT in power electronics. That's a new dimension for most power electronics engineers, but our experience in embedded software engineering puts Converdan ahead of the industry.
In particular, we have experience within the following areas of embedded software design:
Communication and field bus hardware:
We often prefer to use Microchip dsPIC controllers and MCU for low complexity designs and the broad range of Texas Instruments DSPs and ARM MCUs for more demanding applications.
Converdan's project management model integrates product development and manufacturing
Converdan sees your product development project as a total business project, not a technical exercise. Naturally, our project management model reflects that approach to product development. Sound project management is key to the delivery of your product to market on schedule.
Our project managers have many years of experience with power electronics projects, large and small.
More than any other class of electronics, a power electronics product demands true integrated product development with cross-functional disciplines such as hardware, control engineering, embedded software, mechanics, manufacturing and testing to be completed successfully.
Converdan's project management model:

Using a platform based project model, offers a wide range of advantages compared to traditional ways of product development for low to medium volume customized products:
Fully industrialized design from day-one ensures: