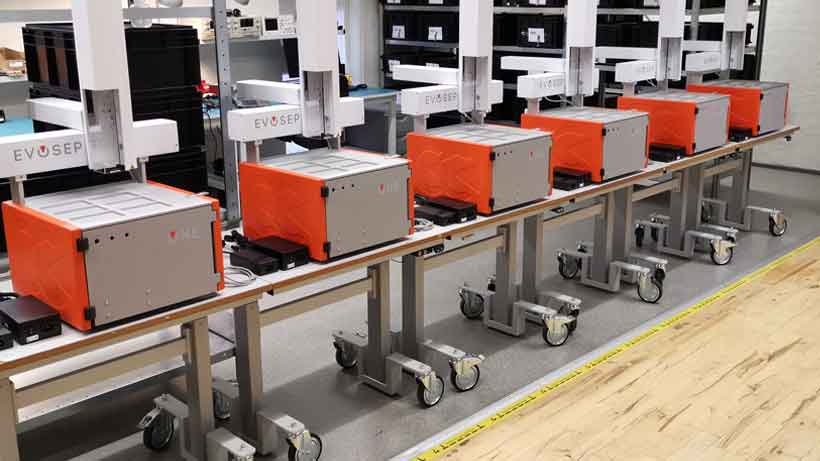 Evosep products in Converdan's production
The medtech company Evosep develops new solutions to make clinical proteomics 100 times more robust and 10 times faster.
Evosep is a medtech company established in 2016, based on a new, cutting-edge technology for protein analysis. The technology and equipment are more robust than traditional solutions. It can identify and analyze the many proteins in a biological sample much faster and more accurately. Evosep is targeting the growing need for throughput with robust solutions for clinical and large-scale proteomics, and have a very ambitious business plan to bring the products to market. Evosep is basing the design on years of experience with nano-UHPLC R&D and application support. 
Evosep relies on Converdan for electronic control systems PCB development and high quality product box-build.
Time to market is crucial in the search for new medicine
Short time to market is essential for the team at Evosep if they are to succeed with their newly developed and unique technology that can separate the proteins in for example a blood sample much faster than traditional solutions in the market. This can mean big time savings and more accurate test results, for instance in the search for new medicine.
When Evosep contacted Converdan in 2017, it was with a need to complete the technology and the associated cabinet
"We wanted to work with Converdan to have our own laboratory prototype converted into a production prototype. Converdan was to make a cabinet as well as 2 circuit boards that could connect our components electronically and at the same time would make the product even more robust" says Christian Ravnsborg, General Manager and Head of Marketing at Evosep.
From idea to production-ready product
"Converdan was quick to translate the laboratory prototype into a production prototype", says Christian Ravnsborg. "Converdan quickly managed to get our ideas into process and made concrete in a finished production-ready product, which is now also being tested at Converdan to be CE-marked."
Evosep was thus ready to start capitalizing on the investment. "Initially, we must start selling to academic research groups around the world. The next step is then to automate the entire sample preparation and then propagate the solutions for general clinical use in hospitals and in general treatment."
The project was kicked off in April 2017 and the first prototype was delivered after just 2 months. The project was completed 3 months ahead of schedule, in March 2018.
See the video that Evosep recorded at Converdan when their first industrial cabinet arrived: https://www.converdan.com/evosep-video/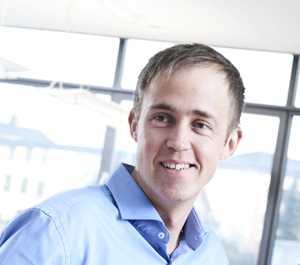 Christian Raunsborg, General Manager and Head of Marketing, Evosep.