Isolated Bidirectional DC/DC Module
The CDC350KAC is a galvanic isolated and fully integrated high-power DC/DC converter module. It is suitable for use in systems within renewable energy, battery charging, energy storage and as a general-purpose converter.
The CDC350KAC is a compact module with a rated DC power of 50kW in a 19" rack module with a height of only 4RU. In addition, it supports bidirectional power flow with a seamless transition between modes and offers a choice of different control modes including voltage regulation with current limitation and current regulation with voltage limitation.
Up to 32 units can be paralleled in a master-slave system for a maximum system power level of more than 1MW. Internal fusing on both DC power ports alleviates the need for external components, even in large systems having many paralleled modules.
The CAN-bus based master/slave paralleling system is well proven and proprietary to Converdan. It allows very accurate load sharing between power modules as well as intelligently bringing the required number of power modules online, depending on configurable strategies like actual load matching, part-load efficiency maximization as well as module redundancy and wear management.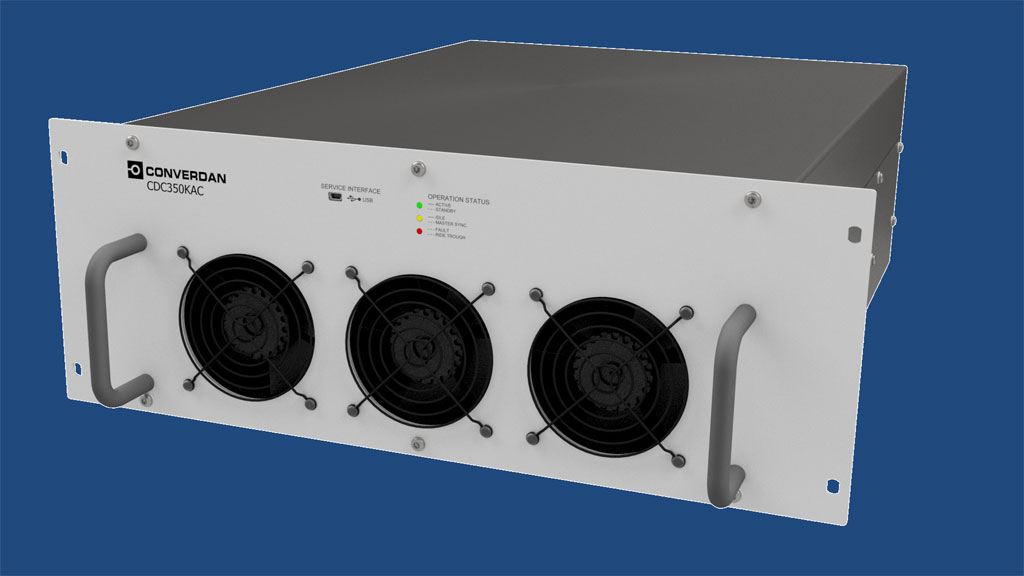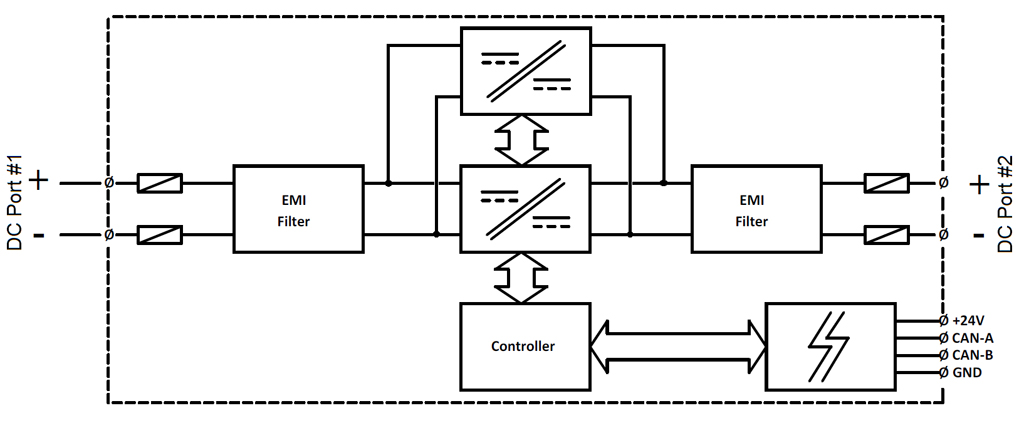 Typical/Recommended Operating Conditions
AUX & CAN Power Supply Input Voltage
AUX & CAN Power Supply Input Current
Control Modes (Selectable via CAN)
Voltage regulation with current limiter
Current regulation with voltage limiter
Control Accurancy (from setpoint)
Low Load Efficiency (Vdc1=800V; Vdc2=800V; P=10kW)
Peak Efficiency (Vdc1=800V; Vdc2=800V; P=40kW)
Operating Temperature Range Ambient Full Power (Note 1)
Notes:
1. Derate output power -5 kW/°C above max level. Unit will shut down when exceeding absolute maximum rating(s)