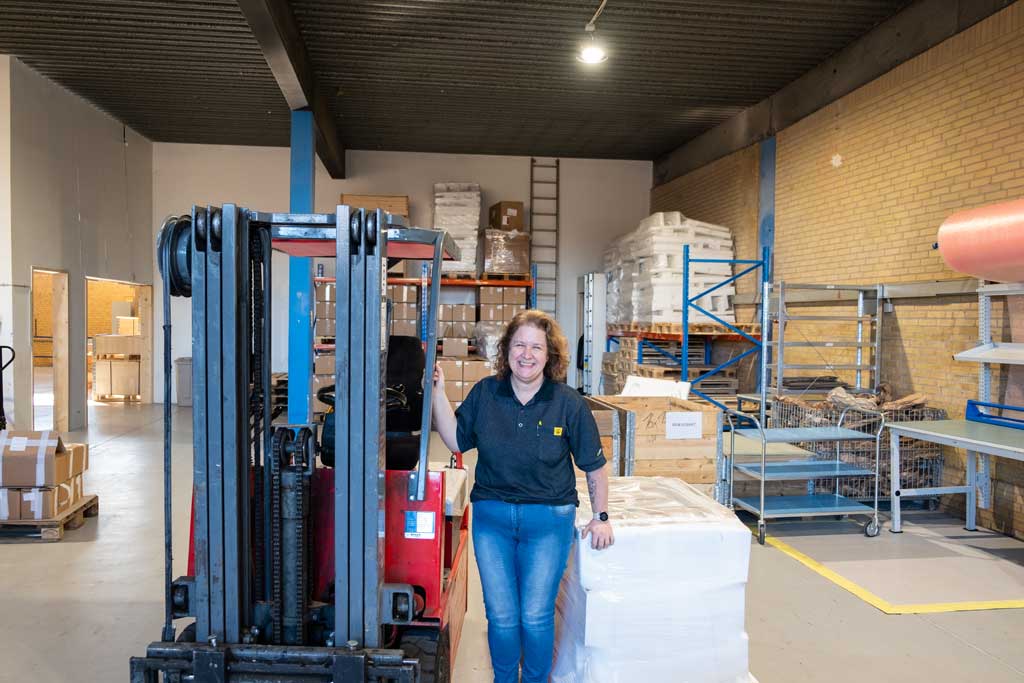 A warm welcome to Karin Andersen, our new Warehouse and Logistics employee
Karin will be taking care of all our goods, outgoing and incoming too, and will be keeping the warehouse in perfect order – just as she likes it. Karin has a great deal of experience in this kind of work.
 "I am thrilled to be a part of team Converdan and I very much like the facilities here. Starting at a company that just recently moved to larger facilities means we have plenty of space, and I can  optimize everything as I like it. That fits my sense of order perfectly".