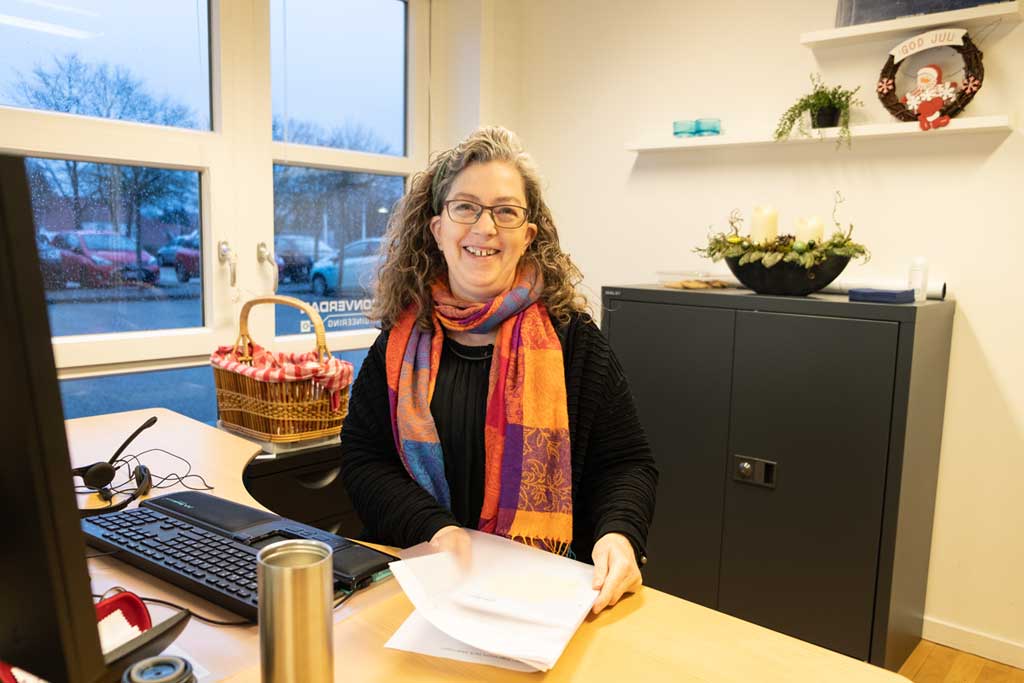 A warm winter welcome to Gitte Jacobsen, our new administrative worker.
Our growing company needs Gitte to knit everything together and take care of the workplace details: the reception area, canteen, social events and much more.
Gitte, you are right on time in joining us and it is such a pleasure to have you on the team.