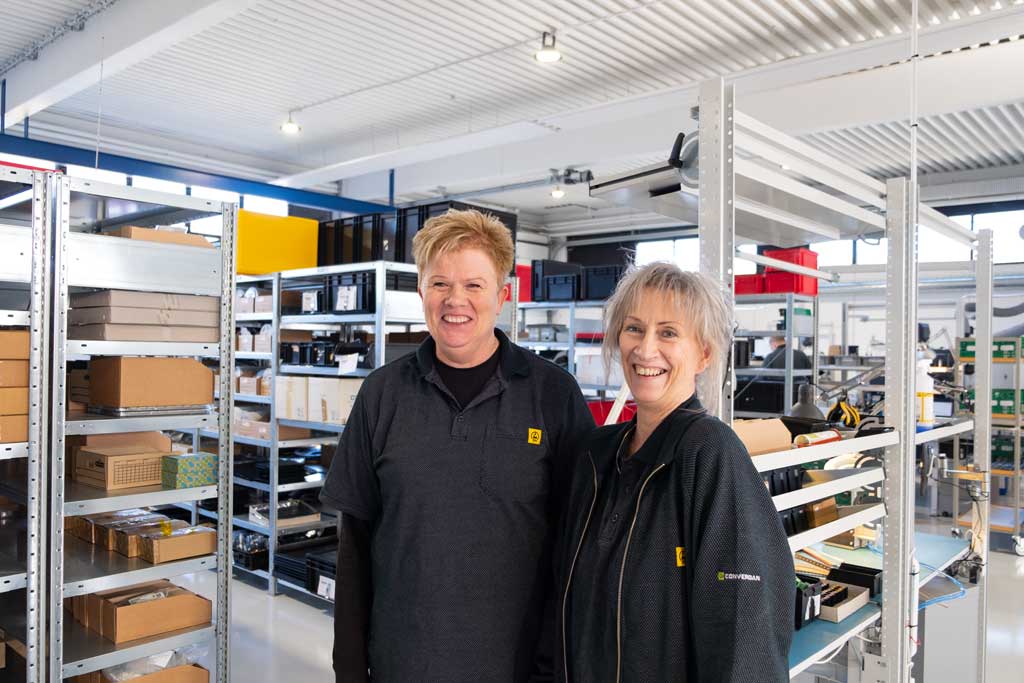 Converdan welcomes two new colleagues to the team, Margit Bruun Terp and Kirsten Schmidt Sørensen.
Margit and Kirsten will be assembling appliances and boards, performing function tests, product checks and packing our products for dispatch. 
Between them they have a lot of great experience in the industry doing related work. But the unique Converdan environment – we think of it as collegiate – will be new to them. We hope they will both love it!
Passion for Power Electronics – and powerful working culture.