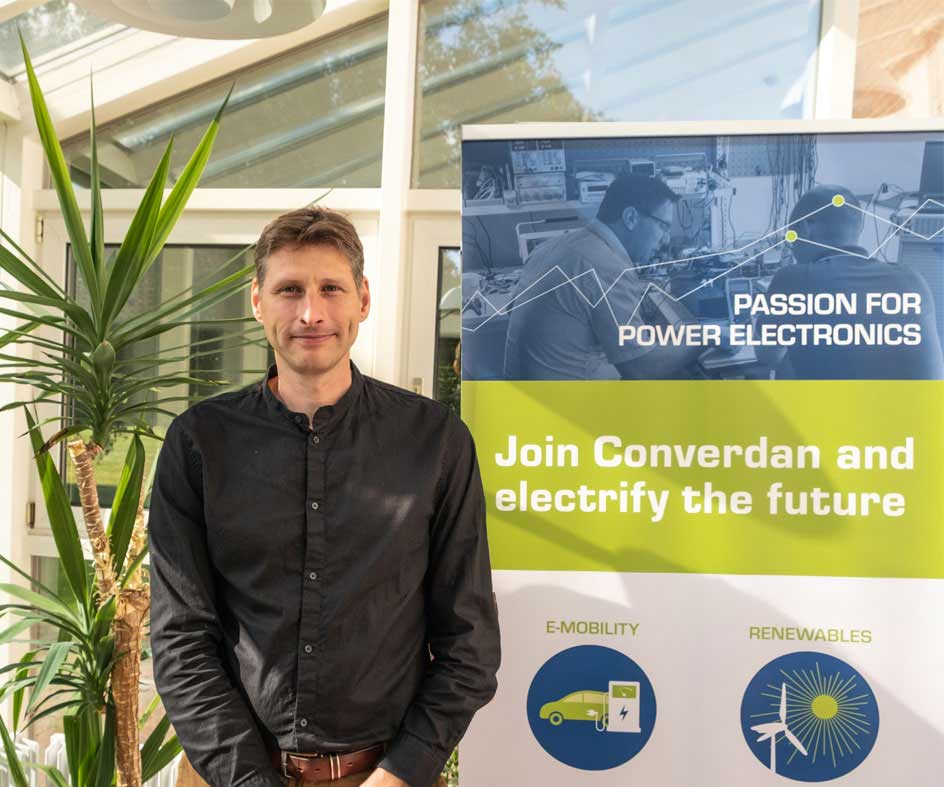 We have been so lucky to get our new colleague Morten Pedersen on the team, as Converdan's Senior R&D Software Engineer.
Morten has broad experience in Embedded Software Development and Use of Agile Methods. He has come to us from leading a larger team of Software Engineers developing UPS systems.
"Converdan has ambitious plans for the future, and I very much look forward to joining the team and giving my contribution to making the plans come true," says Morten.
Welcome, Morten from all your new colleagues😊.
PASSION FOR POWER ELECTRONICS – and for welcoming new colleagues.