How you want to cooperate with us, is primarily up to you.
At Converdan A/S we are a team of power electronics professionals with many years of experience. Our development, test and manufacturing facilities are very well equipped.
We offer our services in different ways, to match your requirements and needs better:
Platform based product development
Our unique technology platforms, based on generic hardware, converter control algorithms and software building blocks.The platform have been developed and refined over more than 10 years, which allows us to develop products that matches your specific requirements, with a minimum of effort.
Consulting services
Our consultants join your team within your organisation, solving specific project tasks or as a long-term strategic member of your team.
In-house projects
Converdan carries out full projects or individual tasks for customers at our own offices. We have lengthy experience in matching expectations precisely, and use proven project tools to achieve predictable project outcomes. Project tasks closely related to design for manufacturing and prototyping specifically, are optimum to carry out in-house.
Turnkey projects
Converdan carry out all project tasks and delivers a prototype or finished product as per our agreement according to your wishes.
Converdan can help you design and manufacture power electronics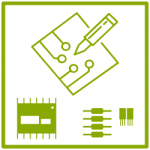 Hardware - Converter Control - Software - Mechanical Solutions - EMC & Safety - Project Management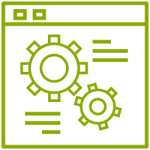 PCB Assembly - Box Build Assembly - Panel Shop - Cable & Harness - Test & Burn-in - Repair & Rework
What do our customers say?
"Since we started our cooperation, Converdan has been incredibly fast and flexible. The team quickly managed to get our ideas into process and made concrete in a finished production-ready product. In future, Converdan will continue to produce, assemble and stock our products."
"Converdan is more a strategic partner than a simple supplier. They develop and produce high-quality power electronics and are among the leaders in their field. Especially in the product development phase, Converdan is hugely strong and quick to grasp ideas and translate them into real products. I have never experienced faster product development, while at the same time, the quality is top-notch."
"When we set out to design a new power module to drive our high voltage power transformers, demands on product specifications were fierce. We turned to Converdan for assistance back in 2011, and have worked with them ever since. The strategic cooperation is very strong, and we continuously innovate our products together with Converdan, and find this is a very effective way to continuously apply BAT (Best Available Technology) to our products".