CVD102A - application specific converter control - Plug-and-Play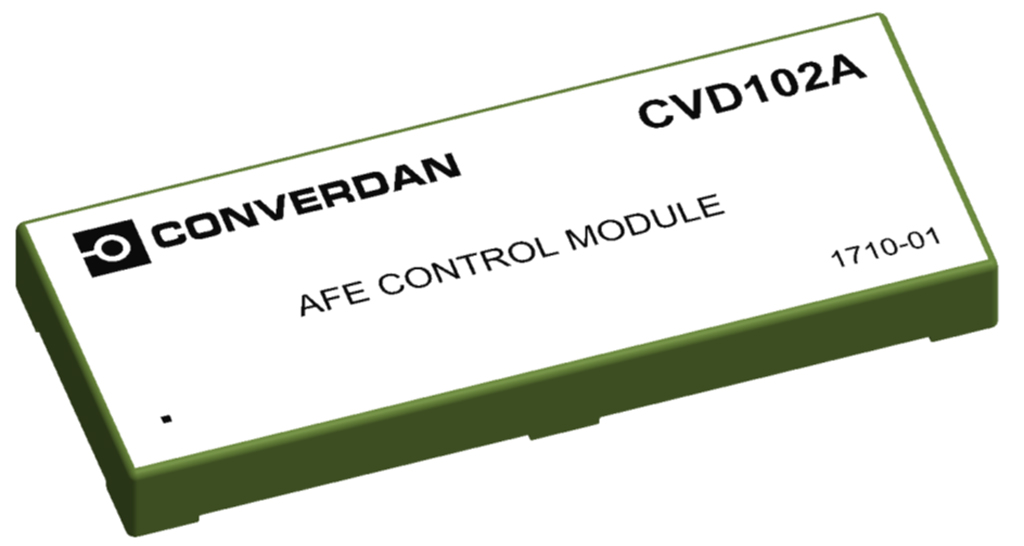 The CVD102A is a fully integrated application specific control module that allows Plug-and-Play control of 3-phase power factor correction and active front end converters and is suitable for use in motor drives, renewable energy converters, grid connected converters and battery chargers.
The CVD102A control modules heritage is Converdan's more than 10 years of experience providing digital power and control solutions to demanding OEM customers. Applying the CVD102A in your new design is extremely easy, allowing you to accelerate your time to market while at the same time considerably reducing your development cost and risk.
The CVD102A works with several 2-level and 3-level power topologies and will control a grid connected voltage
source inverter to a specified power factor and allow control of both active and reactive current or power. In addition, it supports both unidirectional and bidirectional power flow with a seamless transition between the two, as well as different control modes including direct active/reactive power control, direct active/reactive current control and DC-link voltage control.
The high level of system integration and parameterization makes the CVD102A a perfect choice regardless of voltage and current levels, as it requires only a few externally connected passive components, to interface with the voltage and current levels present in any specific design.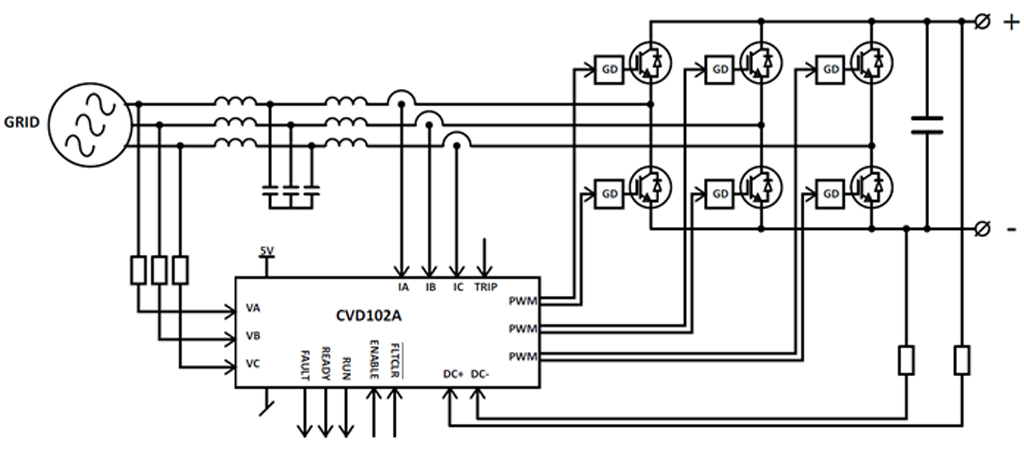 The CVD102A is a fully integrated application specific control module, housed in a potted DIL-64 package measuring only (LxWxH) 84x37x9 mm. It incorporates all the required analog and digital circuitry along with advanced control loops running in optimized DSP firmware.
Highlighted system features are listed below.