Converdan's converter control modules offer our OEM customers decades of power engineering expertise in a box, putting the latest components and technologies just an order form away. For lower volume production runs they are the solution of choice, delivering low cost, simple inventory, easy integration, fast time-to-market and high performance at all voltage and power levels. Converdan's commitment to your success is embedded in every module.
Standard Converter Control Modules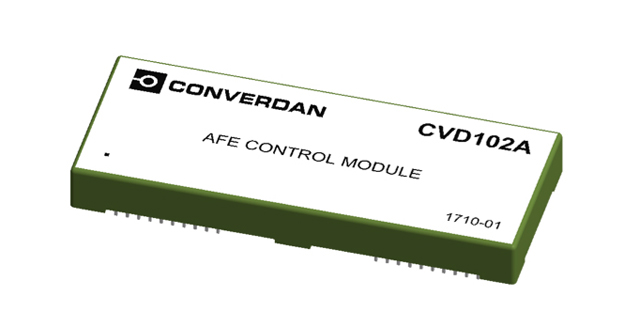 The CVD102A is a fully integrated application specific control module that allows Plug-and-Play control of 3-phase power factor correction and active front end converters and is suitable for use in motor drives, renewable energy converters, grid connected converters and battery chargers.
Converdan - We are passionate power electronic experts with our customers at heart
We specialize in guiding our customers through the whole process, from your idea of a product, to setting the idea in process, making a prototype and finally, to start producing your product. We have the necessary professional competencies and experience with the most commonly used technologies and components. And we keep an eye on new and emerging semiconductor technologies and the benefits they offer. By this we mean increased efficiency and lower product costs.
Converdan has many years of experience in product development and manufacturing solutions for customers within e-mobility, renewables, industry, power quality and power supplies.