On this page you will find the latest news from Converdan combined with interesting case studies about our customers.
Follow news from Converdan here on our website or via LinkedIn. We will do our best to give you relevant and interesting news feeds.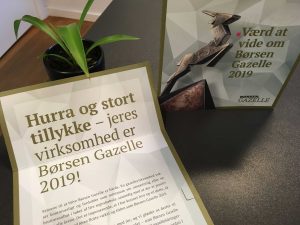 Once again Converdan has achieved status as a "Gazelle company" by Børsen, the leading Danish Business Media.
Read More »