In the media bank you will find our profile brochure and variations of the Converdan logo.
Kindly contact us, and state a description of your intended use, if you wish to use the Converdan logo.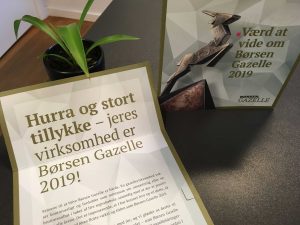 Once again Converdan has achieved status as a "Gazelle company" by Børsen, the leading Danish Business Media.
Read More »